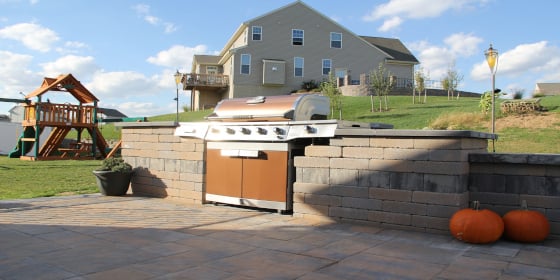 Nothing's better than enjoying the warm weather of summer and grilling up a delicious meal for friends and family to enjoy. Don't just settle for any grill though. Get a beautiful stone grill island. With this type of grill, you'll turn your yard into an outdoor living kitchen you'll never want to leave. Check out some of these great designs you might want to consider.
Fun Designs for Stone Grill Islands
The Classic Island
With a simple stone grill island, you'll add prep room, a serving area and a great space to entertain. Try adding a raised counter so grilling and prep can be separated from socializing!
The Angular Look
If you're looking to add extra design to your yard and stand out from the rest, make your stone grill island angular. These are versatile, fit a lot of people and will add a fun aesthetic to your yard.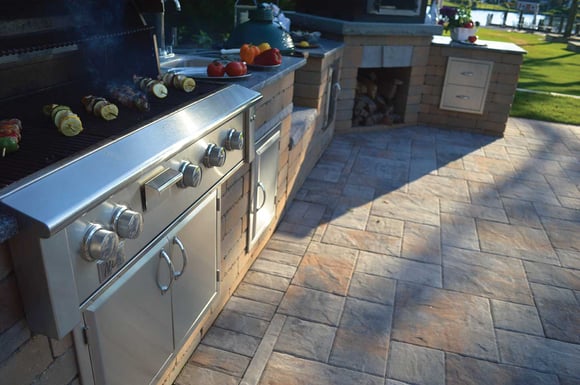 The Classic L-Shape
You can never go wrong with the L-shape stone grill island. This design will add elegance and function. You can have your grill on one side and a bar top for your friends and family to sit at on the other. You can even add a fridge and an icemaker to give yourself extra conveniences.
The U-Shape Configuration
If you have multiple appliances you want to add in, this is the design for you. Not only can you fit an extra-large grill in this design, but you can also fit a refrigerator, sink, prep area, seating area and separate bar top for everyone to gather around!
The Benefits of Having an Outdoor Kitchen
An outdoor kitchen with a stone grill island adds versatility and sophistication to your backyard. This is an easy way to expand your living space and make cookouts that much more enjoyable. Allow everyone to come together and hang out in one central spot all while cooking up a delicious meal.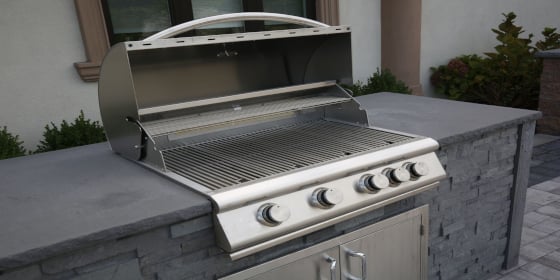 With an outdoor kitchen you'll have more convenience to fit your guests while never having to leave the party once it's time to cook. You can also save money on eating out, because you'll never want to leave your own backyard.
With Nicolock Paving Stones you'll be able to choose the perfect pavers and design to make sure that you have an outdoor kitchen that fits your exact needs. Spend as much time as you can in the fresh air and contact Nicolock to start designing your very own stone grill island today.