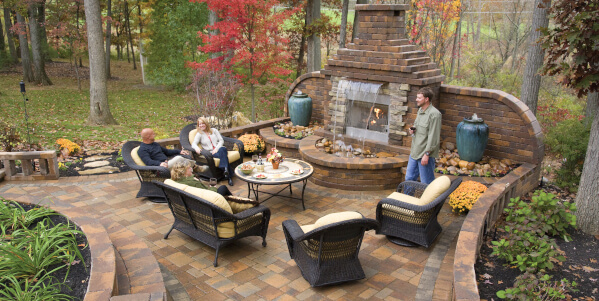 Though the weather is cold, that doesn't mean you need to be stuck inside all winter. A patio is a luxury that needs to be utilized every month of the year. Regardless of the temperature or weather outside, check out these winter patio ideas so yours is useable all year round, even in the dead of winter.
The Best Winter Patio Ideas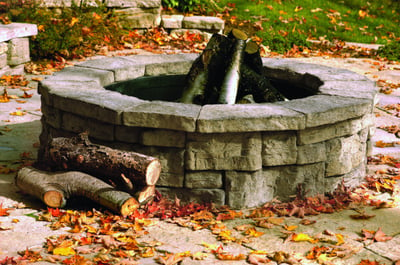 1. Add a Source of Heat
One of the best winter patio ideas is adding a fire pit or fireplace to your yard to make sure you can entertain outdoors while staying warm at the same time. Besides the fact that patios are versatile, they are also a great focal point and place to huddle around.
Don't worry about getting all smokey. With Nicolock, you can include a Breeo Smoke-Less Fire Pit and fireplace inserts. This means you can have the fire going for hours and never need to worry about getting smoke in your face, making your time out on the patio that much more enjoyable.
2. Add Warm Blankets, Cushions and Lighting
Another way to keep everyone warm to is add some blankets and pillows that your family and guests can cozy up with. Adding a touch of the indoors to your outdoor patio is the perfect way to keep warm on those brisk winter nights.
Not only does the winter bring cooler temperatures, it also brings longer nights so make sure to add some fun lights to keep the long nights illuminated. You can add solar, LED, multi-colored lights, or just a few pathway markers.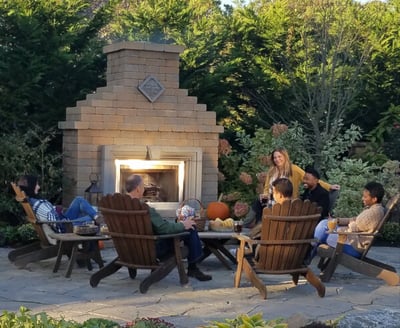 3. Weatherproof Furniture
With the winter months comes some harsh weather, especially if it includes snow. A great winter patio idea is to have furniture out there that can withstand the weather. The best types of furniture you can get for the harsh winters are teak, polyresin wicker, and powder-coated steel.
Keep an eye out on the weather report for the coming days. If you see bad weather in the forecast, the best decision is to cover all of your furniture to keep it extra protected.
4. Add an Overhang
Adding an overhang is another great way to protect your patio from the harsh weather. It can either be attached to your home or a free-standing structure. Either way, adding an overhang will help you enjoy the outdoors no matter what type of day it is out.
A patio deserves to be used more than just in the warmer months of the year. Take any of these winter patio ideas to make sure you get to enjoy the outdoors all year.