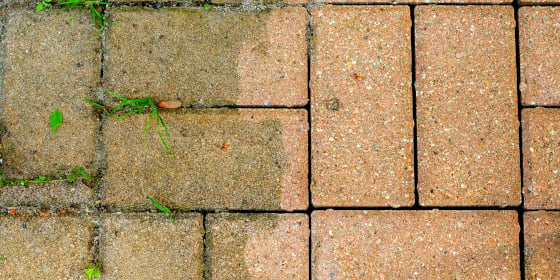 Patio pavers are very versatile. With them you can create hardscape projects, such as a patio for relaxing, a driveway, an outdoor firepit and even an outdoor kitchen. Many different things can come out of patio pavers that can create an outdoor living space that you'll never want to leave. Follow our tips for cleaning patio pavers to keep them looking like new for years to come.

Best Techniques For Cleaning Patio Pavers
Prepare the Pavers
You'll never be able to reach every part of the pavers, especially a patio, if you have things on them. Before cleaning patio pavers, take off all items that are either on or touching the them.
After you have removed everything, rinse them down with a hose, not a power washer. The reason for this is to just remove and dust and grime that may have built up. This will also help to prevent a film from forming on top and leaving residue behind after the pavers have been cleaned.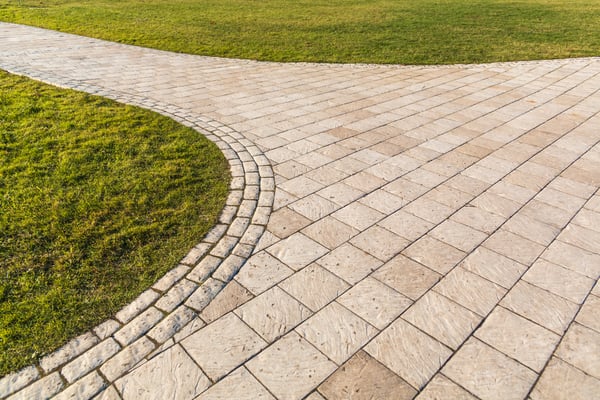 Type of Cleaning Solutions to Use
Regular Soap and Water
A solution of regular dish washing or hand soap can be used and is simple to create. To make the solution just mix the two together, and then you're ready to start cleaning.
Simple Green
This is a chemical-free cleaning solution specifically made for pavers. When it comes to your outdoor living space, the less chemicals used are not only better for your own health, but when used on pavers there is less of a chance the color of your paving stones will be ruined.
White Vinegar and Water
This is a great natural way to clean your paving stones. However, make sure to always only use white vinegar, because a dark vinegar can ruin the color of your stones.
Also, it is important to note that for the best results let the vinegar and water soak on the stained paver for about one hour before using soap and water to gently scrub the stains away.
Cleaning patio pavers will ensure that you have a beautiful outdoor yard for years to come. No longer do you need to worry about the changing seasons doing damage to your pavers. Once the warm seasons hit, you can clean up your pavers and have them looking as good as new.